Who is Who
People, companies, organisations, missions, success stories - All you need to know about Austria's space sector.
Events
23. - 28. April 2023
Austria Center Vienna, Bruno-Kreisky-Platz 1, 1220 Vienna, AT and online
This Event brings together geoscientists from all over the world to one meeting covering all disciplines of the Earth, planetary, and space sciences.
4. - 6. July 2023
Hellbrunner Strasse 34, Salzburg, AT
GI_Salzburg provides a platform for dialogue among geospatial minds, informing the GeoInformation Society. It is the annual meeting place for innovation, networking and continuing education from all areas of Geoinformatics. Interdisciplinary discussions, forward-looking ideas and a personal atmosphere accompany and shape the exchange of science and research, business and application.
All Events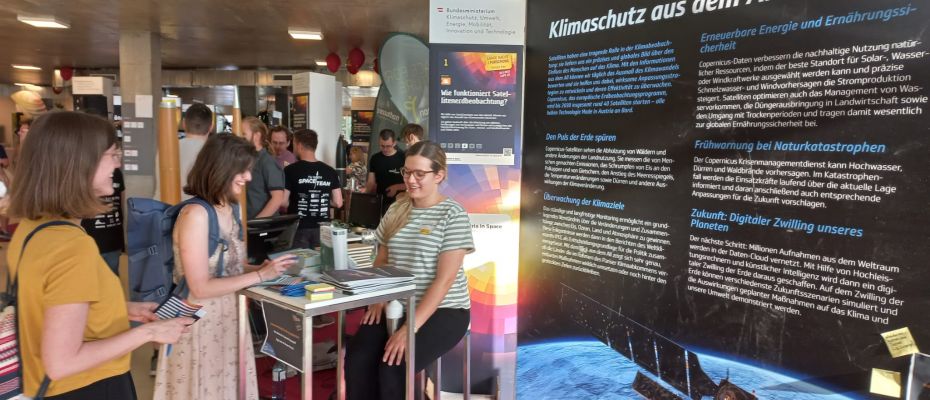 Austria in Space at #LNF22
Austria in Space participated at the "Lange Nacht der Forschung" (Long Night of Research) this year.
Space-Wiki
Knowledge about space.