Who is Who
People, companies, organisations, missions, success stories - All you need to know about Austria's space sector.
Events
13. - 15. December 2022
Online, Vienna, AT
The conference takes stock of progress in the use of space solutions for the implementation of the UN Sustainable Development Goals. The aim is to contribute to the preparation of the 2nd SDG Summit - the High-level Political Forum on Sustainable Development, which will take place in September 2023.
28. October 2022 - 13. January 2023
Fachhochschule Wiener Neustadt, Johannes Gutenberg-Straße 3, 2700 Wiener Neustadt, AT
Starting from the 28th of October the Aerospace Engineering Department of the University of Applied Sciences (FHWN) invites to Open Lecture seminars. The covered issues range from "Career Paths Aerospace Engineering", "Flight Simulation", "Space Structures", "Modeling Vortex Dynamics" to "Space Radiation Environment and its Effects".
All Events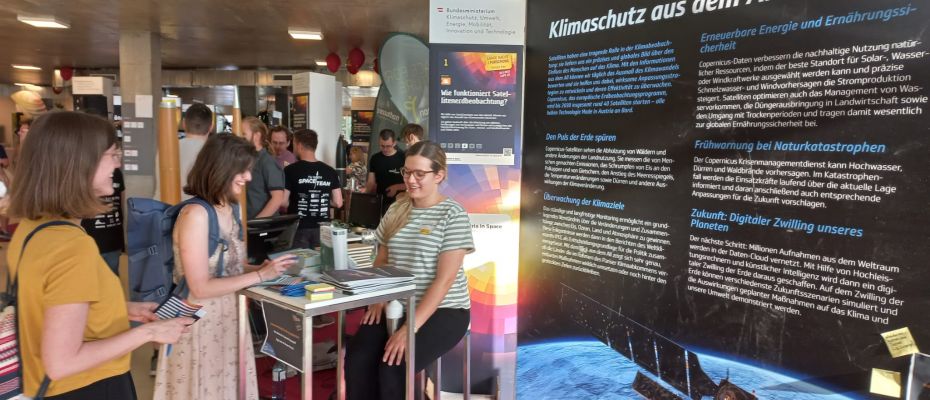 Austria in Space at #LNF22
Austria in Space participated at the "Lange Nacht der Forschung" (Long Night of Research) this year.
Space-Wiki
Knowledge about space.