Who is Who
People, companies, organisations, missions, success stories - All you need to know about Austria's space sector.
Events
20. - 31. March 2023
Online event, Vienna, AT
The Legal Subcommittee is one of the subsidiary bodies of the United Nations Committee on the Peaceful Uses of Outer Space (COPUOS), established in 1961. It is the prime multilateral body with the mandate to promote the progressive development of international space law for the peaceful uses of outer space.
2. April 2023, 4:30 - 8:00 p.m.
Austrian Academy of Sciences, Festsaal, Dr. Ignaz Seipel-Platz 2, 1010 Vienna, AT
Scientists around the world are using ground and space-based telescopes to look at the evolving dusty tail of asteroid Dimorphos. They are working to understand what DART's success means for the future of planetary defense.
All Events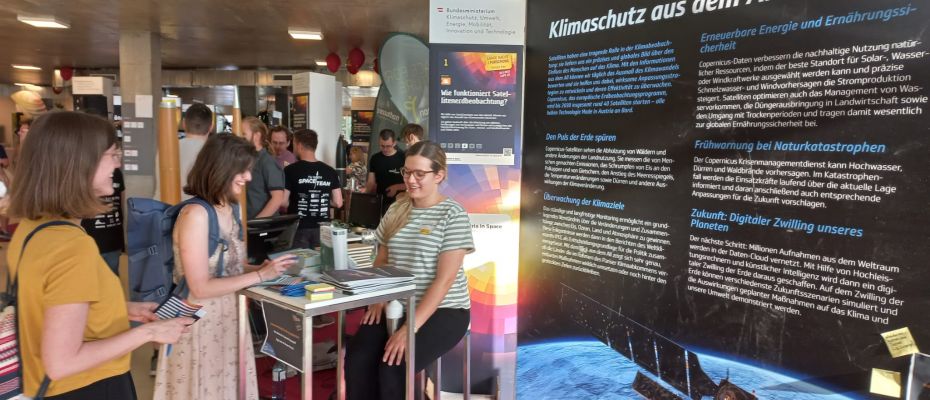 Austria in Space at #LNF22
Austria in Space participated at the "Lange Nacht der Forschung" (Long Night of Research) this year.
Space-Wiki
Knowledge about space.