Who is Who
People, companies, organisations, missions, success stories - All you need to know about Austria's space sector.
Events
12. - 14. December 2023
Vienna International Centre (VIC), Vienna, AT
The World Space Forum 2023 will promote and strengthen dialogue on space solutions that support the policy areas identified as critical to our common future. It will provide a set of practical recommendations to maximize the opportunities space solutions offer as input for the UN-Summit of the Future 2024 and the Pact of the Future that Member States will adopt in 2024.
All Events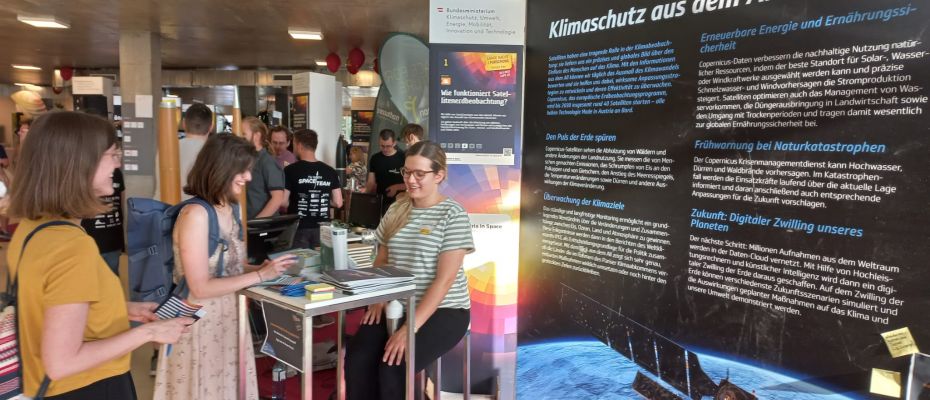 Austria in Space at #LNF22
Austria in Space participated at the "Lange Nacht der Forschung" (Long Night of Research) this year.
Space-Wiki
Knowledge about space.