Who is Who
People, companies, organisations, missions, success stories - All you need to know about Austria's space sector.
Events
5. July 2022, 4 p.m.
Wolke 19, Danube City Straße 11, 1220 Vienna, AT.
For exactly 35 years, Austria has been a member of the European Space Agency (ESA). We would like to celebrate the occasion accordingly at a festive event in line with the motto of the Austrian Space Strategy 2030+ "People, Climate, Economy - Space is for EVERYONE!".
06. - 08. July 2022
Kuffner Sternwarte, Vienna, AT
Three days full of astrophysics, space exploration, and fun for kids between ages 8 and 12: This Space Camp is the perfect opportunity for young curious minds to explore the secrets of the universe together!
All Events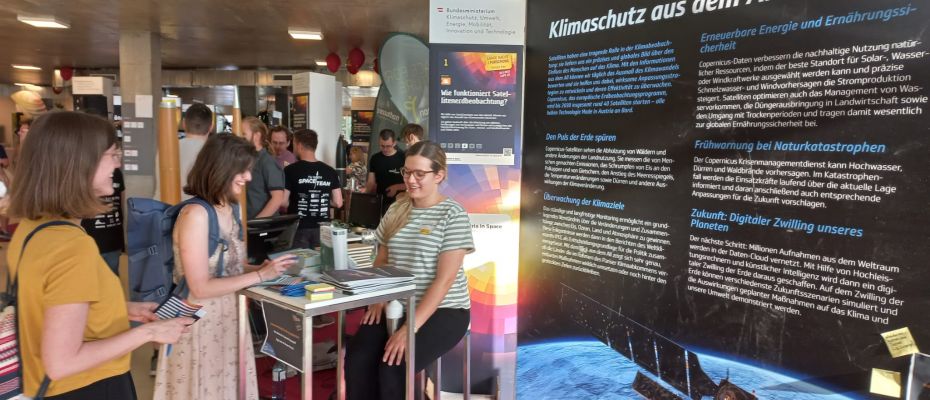 Austria in Space at #LNF22
Austria in Space participated at the "Lange Nacht der Forschung" (Long Night of Research) this year.
Space-Wiki
Knowledge about space.