Who is Who
People, companies, organisations, missions, success stories - All you need to know about Austria's space sector.
Events
24. - 25. October 2023
Urania Observatory, Uraniastraße 1, 1010 Vienna, AT
This year's discussions will focus on "European Space Governance in a Transforming World", acknowledging that the global scope and nature of space and non-space activities are currently undergoing profound changes.
6. - 9. November 2023
Austria Center Vienna, Bruno Kreisky Platz 1, 1220 Wien, AT
The Conference Big Data from Space 2023 (BiDS) brings together key actors from industry, academia, EU entities and government to reveal user needs, exchange ideas and showcase latest technical solutions and applications touching all aspects of space and big data technologies. BiDS provides a premier opportunity for practitioners, researchers, and educators to present and discuss the most recent innovations, as well as practical challenges encountered in the context of big data from space.
All Events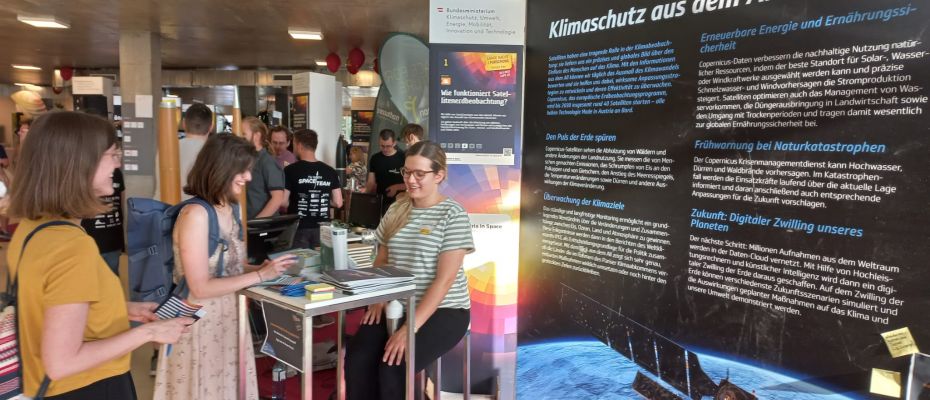 Austria in Space at #LNF22
Austria in Space participated at the "Lange Nacht der Forschung" (Long Night of Research) this year.
Space-Wiki
Knowledge about space.