Who is Who
People, companies, organisations, missions, success stories - All you need to know about Austria's space sector.
Events
02. June 2022
online event, Vienna, AT
The event will focus on approaches in implementing the UN Guidelines on the Long-term sustainability of outer space activities, the so-called LTS-Guidelines. Experts from various backgrounds will present their practices and experiences and engage in a panel discussion. The event will be organised online by the National Point of Contact for Space Law Austria at the University of Vienna.
13. - 15. September 2022
online, AT
Do you work with space applications for climate action or making space engineering practices more sustainable? Do you want to share innovations that help reduce the climate impact of space activities? The 2022 UN/Austria Symposium will showcase the most recent initiatives, experiences and best practices in adapting to and mitigating climage change and supporting sustainability on Earth.
All Events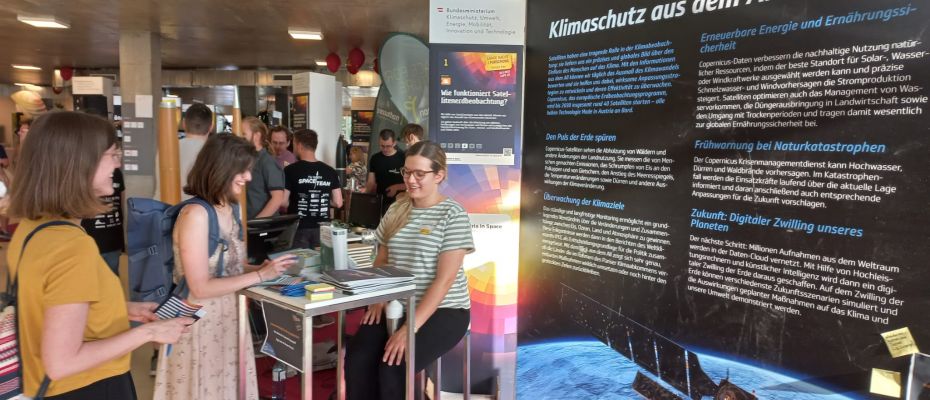 Austria in Space at #LNF22
Austria in Space participated at the "Lange Nacht der Forschung" (Long Night of Research) this year.
Space-Wiki
Knowledge about space.