University Education
Study one of the different space-related disciplines at our universities.
NAWI Graz: Master's Degree Programm in Space Sciences and Earth from Space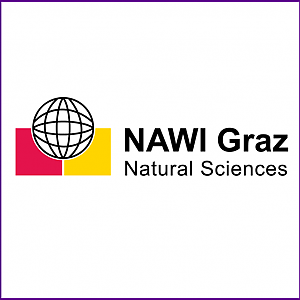 The fascination of space – as a student of the Master's Degree Programme in Space Sciences and Earth from Space, you benefit from the expertise of many institutions in Graz: TU Graz, the University of Graz, the Space Research Institute of the Austrian Academy of Sciences and Joanneum Research teach and research jointly in the field of space sciences and technologies.
Graduates work in the high technology departments of scientific and research institutions, such as space agencies or the aerospace industry.
Three specialization subjects:
Solar system physics: Physics of the solar system, the planets and their interaction with the solar wind and solar flares (space weather), insights into the field of space plasma physics
Satellite systems: Satellite communications and navigation with applications in disaster control and crisis management, telemedicine and telelearning
Earth system from space: Observing the components of the earth system (solid earth, oceans, bodies of ice, atmosphere, etc.) using modern satellite technologies, physical description and numerical modelling of these components
TU Graz: Master's programme SpaceTech – Master of Engineering in Space Systems and Business Engineering (postgraduate education)
The aerospace sector is a fast growing market. Multinational corporations are conducting research on cutting-edge technology to successfully develop new products and services. Some examples include satellite services in the communication, navigation and remote sensing fields, aerospace transportation, space tourism or the future mining of extraterrestrial materials. Through the master's programme "SpaceTech", participants are trained by experts in the fields of Space Systems and Business Engineering and prepared to take on key roles and management responsibilities in the international environment of the space industry.
TU Wien: Student Aerospace Module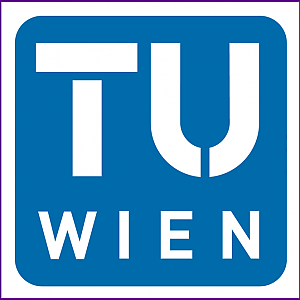 The TU Wien offers a specialization in the field of aerospace engineering to students for Mechanical Engineering and Mechanical Engineering - Management. The new "Student Aerospace Module", which was introduced in 2020, can be chosen by students in their bachelor studies (7 ECTS) or master studies (14 ECTS) and comprises theoretical courses as well as hands-on work on real aerospace projects. This is possible due to a cooperation between the TU Wien and the TU Wien Space Team - a group of students and graduates of the TU Wien that has been working on rockets and satellites for almost ten years
University of Vienna: Astronomy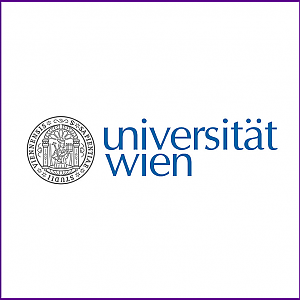 The bachelor's programme in Astronomy aims to provide a first-class basic academic education in the fields of astronomy, astrophysics and space research. It provides students with a solid education in natural sciences. Graduates of the bachelor's programme are well-prepared to enter professional life or continue their academic education in a master's programme.
Graduates of the master's programme are able to independently implement research-oriented projects in the field of astronomy and to critically assess and independently use existing specialist literature. They have received training in the use of technically sophisticated measuring and observation instruments as well as modern large-scale astronomical equipment.
Furthermore, they have acquired the necessary competences to analyse, model and interpret intricate systems and develop a systematic scientific way of thinking, enabling them to address complex problems. Classes are held in German and English. Therefore, students are expected to be proficient (level C1) in both languages.
University of Applied Sciences Wiener Neustadt (FHWN)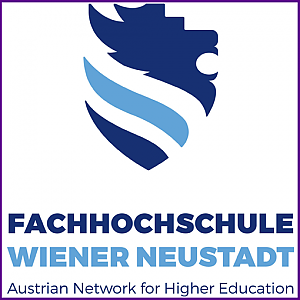 The University of Applied Sciences Wiener Neustadt (FHWN) offers a complete education in Aerospace Engineering. As part of the bachelor program in Mechatronics, students can choose the specialization aerospace engineering during which they will be introduced to the core subjects in this field (25 ECTS).
The master program offers a comprehensive education in the advanced topics of Aerospace Engineering. Experts from the aerospace engineering industry and research institutes provide in-depth insight into all relevant fields of aerospace engineering in 4 semesters (120 ECTS).
In several well-equipped laboratories students complement their theoretical education with hands-on practice in the development of propulsion technologies, fluid dynamics, high speed computation and satellite development. Two laboratories are dedicated to modern manufacturing methods such as composites manufacturing or additive layer manufacturing (3D printing).
An important pillar of the aerospace engineering education is the opportunity to participate in projects. This is enabled through the FHWN research subsidiary, called FOTEC. FOTEC cooperates with space agencies such as ESA and NASA, as well as with major players of the European aerospace industry, in the development of new propulsion systems, space systems and advanced application of additive layer manufacturing. Participation in such projects during internships, or while writing their master thesis, allows students to gain valuable insight into real life projects during their university education.