Summer Programmes
Special summer programmes around all aspects of space allow to further education and talent amongst participants of all ages and backgrounds.
Alpbach Summer School
Held annually since 1975, the Alpbach Summer School is a talent incubator for European space issues. Each year about 60 selected participants from among the member and cooperating states of the European Space Agency work out in-depth studies on different topics of space research. Within ten days graduates, post-graduate students, young scientists and engineers develop concepts for future, innovative satellite missions.
ECSL Summer Course
One of ECSL's most successful activities is the ECSL Summer Course on Space Law and Policy, which is open to students of all levels of study, as well as a few young professionals already working in the space or space-related sectors.During the two-week course, participants attend intensive lectures and seminars given by leading university professors and space industry practitioners concerning the international and domestic legal and policy frameworks governing space activities and applications. The main objective of the Summer Course is to stimulate participants' interest in this particular field of law and policy and to provide them with a basic, solid knowledge upon which to build or enhance their professional career or carry out further academic research
ESA Academy
Officially launched in 2016, ESA Academy is the European Space Agency's overarching educational programme for university students.
ESA Academy aims at enhancing students' educational experience and gaining practical and theoretical know-how and expertise in different space disciplines. It is based on two pillars:
1. Support in hands-on space projects, including self-built satellites, gravity-related experiments and experiments on sounding rockets and stratospheric balloons.
2. A training and learning programme providing training sessions given by space professionals from different fields of expertise.
Summer University "Graz in Space"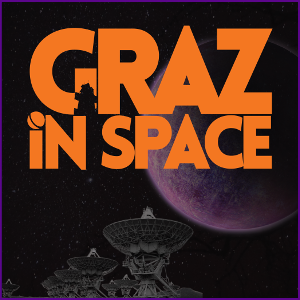 Since 2002, every two years in September, space enthusiasts have had the unique opportunity to get first-hand information about current activities and research content in the field of astronomy, astrophysics and space research.
"Graz in Space" is jointly organized by the Commission for Astronomy and the Institute for Space Research (IWF) of the Austrian Academy of Sciences (ÖAW) and the Institute for Physics at the University of Graz (KFU).
The summer university is primarily aimed at science students, high school and BHS students as well as teachers and everyone interested in space. The aim is to present current space topics in an understandable way.