Space-Lock - Mechatronic components for on-board spacecraft use
A start-up from Graz has the mission to provide the world's most affordable space mechatronic components.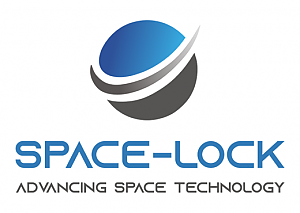 Space-Lock, a start-up from Graz has a mission. And it's been successful in pursuing this mission even though the company is only three years old.
The company, which is active in the upstream space industry, was founded in 2018, recognizing that the evolving space business offers amazing chances for fast-moving, innovative companies capable of tackling the challenges of the new space era. In 2019, Space-Lock became part of ESA BIC Austria at the Science Park Graz. This helped boost business and networking significantly, especially after completion of the incubation phase.
Space-Lock is supplying products which fly on-board of spacecrafts. Their mission is to provide the world's most affordable space mechatronic components for spacecrafts, while meeting premium reliability and quality standards. Their customers' need for affordable, reliable, and fast lead-time components is the key driver for all their activities.
The product portfolio includes Release Actuators, Rotary Actuators, Hinges, and more. Quality is key, which is why Space-Lock not only designs, but also analyses, assembles, tests and markets their products.
Upwards and onwards 


The company quickly reached several milestones. Their first products achieved TRL 6 in the frame of ESA ARTES development projects in 2019. One year later, their corporate identity and website were revealed. In 2020, the company also moved to a new facility reflecting the company's growth in terms of space and infrastructure. Space-Lock was successfully audited by a major European satellite builder. In 2021, ESA qualification of the low-shock release actuator was accomplished. Accomplishments that are also valued by their clients.
Market reception of their products is excellent, as they were confirmed to be highly competitive. And customer interest is high. Several contracts were already awarded to the Graz-bases Start-Up.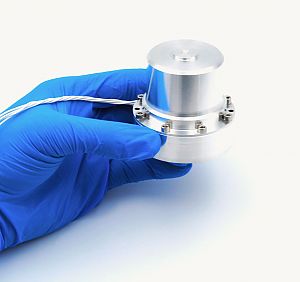 Low-shock Release Actuator
Space-Lock offers several products that improve space exploration. One of these products is their Low-Shock Release Actuator

Satellites require a lot of space in orbit. They expand their solar arrays to catch as much sunlight as possible, they move large antennas providing RF coverage on earth, they deploy scientific instruments, or are even uncovering large aperture telescopes. The issue: launch rocket fairings are not big enough to accompany a fully deployed satellite. That's why they must fold down to a package as compact as possible for launch to fit into the launcher rocket's fairing. This is where so-called release actuators are needed. These components are used to firmly restrain the appendage (solar array, antenna, etc.) on-ground and during launch. Once in-orbit, an electrical command is supplied to the release actuator. Upon this signal, the release actuators open and release the appendage.
Space-Lock is offering a range of release actuators providing low generated shock when actuating, i.e. having smooth operation. The product portfolio includes a version with a preload capability of 35 kN, which is ESA qualified and will gain flight heritage in the near future. A scaled version is being added, having a preload capability of 6 kN, which is under qualification for a specific flight mission until Q4/2021. The portfolio is being further expanded to cover the full range of user needs.
This is, of course, not their only product. Space-Locks portfolio also offers Rotary Actuators, Hinges, as well as other mechatronic components frequently used on-board of spacecrafts.
A bright future
Space-Lock continues to grow. This is not just due to their support by the ESA-BIC at the Science Park Graz, but also due to the supports of the Austrian Space Agency through funding from the BMK. 
The company is looking to expand their product portfolio, striving to become the go-to provider for the world's most affordable space mechatronic components.