Vienna Technical Museum
Space and technology meet at the technical museum in Vienna.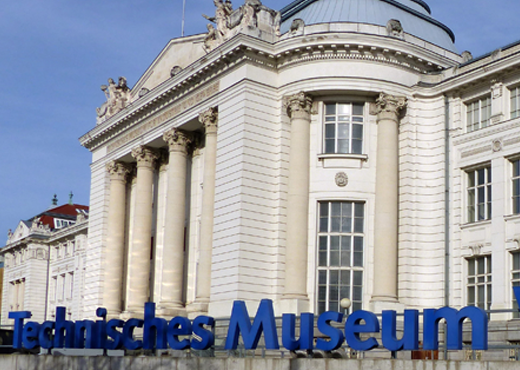 "Old Space" and "New Space" at The Technisches Museum Wien (TMW) collection on space sience has three main focuses: Firstly, the "Space Race" between the USSR and the USA in the 1960s, and secondly "science fiction" objects and their influence on popular culture and science. The third focus is on current developments in space sience in industry in Austria.
In Austria a lively "New Space" startup scene has developed in recent years alongside the established space companies, and the museum is keen to document this: The prototype of the Lunar Lander of the TU-Space Team, the engineering model of the PEGASUS satellite of the FH Wiener Neustadt, the prototype of a Mars Rover of the Viennese startup "Team Tumbleweed" or the CAN-Sat of the HTL Rennweg, which won the Austrian ESERO competition of the same name in 2019, are all part of the collection. The TMW's online catalogue provides access to all space objects at any time.