The ECSL Summer Course on Space Law and Policy
The Summer Course on Space Law and Policy is organised each summer by the ECSL with the support of a host university or institution.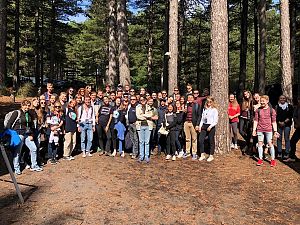 The main objective of the Summer Course is to provide the participants with a basic solid knowledge in the field of space law and policy. During the two-week course participants attend intensive lectures held by university professors and space professionals concerning the legal framework governing space activities and applications. Participants also have the possibility to visit space-related institutions and organisations as well as space industry.
In 2013 the NPOC Austria organised, together with the ECSL, the 22nd Summer Course on Space Law and Policy in Klosterneuburg near Vienna. The 13th Summer Course on Space Law and Policy was organized at the University of Graz in 2004.
The NPOC Space Law Austria selects the Austrian participants for the Summer Course and nominates them to ECSL. The application and selection process usually takes place in June.
More information on the Summer Course and the application procedure can be found on the ECSL website. If you want to apply for the Summer Course, please contact your National Point of Contact (NPOC). If you are a student at the University of Vienna, use the details found here.