Women in Space: Sandra Haeuplik-Meusburger
Unfortunately, women are still underrepresented in the space sector. But fortunately there are women like Sandra Häuplik-Meusburger, who not only serves as a role model, but is also actively involved in training the next generations of leaders.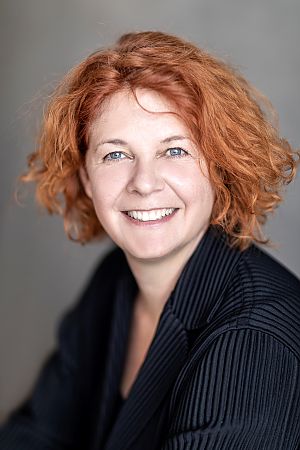 As a lecturer, she researches and teaches at the Vienna University of Technology and leads the Space course for the Science Academy Lower Austria. Furthermore, she develops individual space and architecture solutions. She also develops individual space and architecture solutions with her team in the office space-craft architecture. Her latest book 'Designing for [Space] Habitability - New solutions for Isolated and Confined Environments' will be published by Springer Verlag this fall.
Häuplik-Meusburger likes to share her knowledge, because knowledge multiplies when it is shared. Doing so is also one of her tips to children and young people who want to follow in her footsteps or are generally interested in a career in the space sector.
Opportunities for careers in this field abound in Austria. "Austria is home to companies that are world leaders, many because of innovative high-tech products." In her work as a teacher and motivator, the architect particularly enjoys guiding her graduates to find their own path and follow it, becoming successful as a result.
She says of herself that it was and is always essential for her work that there is a practical implementation (already during her studies, for example, a concept for a luxury store in Vienna) and at the same time a theoretical deepening in special areas (example research activities: living in space.) Aspects from which Häuplik-Meusburger's students also benefit.
Sandra Häuplik-Meusburger works for:
Vienna University of Technology
At the Vienna University of Technology there are several opportunities for architecture students to specialize in space architecture. The Department of Structural Engineering 2 offers design and thesis topics on space architecture. The topics are treated in interdisciplinary discourse with experts and include lunar, Martian and orbital facilities. In addition, since 2012 there is the module 'Emerging Fields in Architecture', with lectures on planning, building and living in extreme conditions.
More information HERE.
Science Academy Lower Austria
The Science Academy Lower Austria is an extracurricular outreach program for curious young people aged 14 and older. In the course WELTRAUM the young people have direct contact with outstanding scientists and experts for 4 semesters.
More information HERE.
space-craft Architecture
The office space-craft architecture develops and builds optimized living, working and experience spaces. Findings from research projects in the field of habitability and living in / under extreme conditions are incorporated into these projects.
More information HERE.