Perigee – Humanitarian aid meets artificial intelligence
How an Austrian start-up is using IT, data science and earth observation to create new sources of income for humanitarian aid.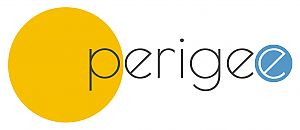 The increasing frequency and intensity of floods, droughts, cyclones, conflicts and other hazards led to a global humanitarian funding need of 35.1 billion US dollars in 2020. Not even 50% of this sum could ultimately be financed.
While the increase in extreme events seems inevitable, aid organisations face an existential problem. Although fundraising associations were able to turn over around €90 billion across Europe last year, for most only 5% of their income comes from digital channels. Increasing ageing is affecting the sector, with younger demographics seemingly elusive. The majority of donations are made by the over-70s. Recent studies show that millenials are very willing to donate, but only a fraction of them actually do so. "Extreme events caused by climate change, COVID19 or armed conflicts are topics that also affect younger target groups emotionally," say PERIGEE founders Emanuel Rudas and Markus Enenkel. "However, classic media coverage, posters or donation letters with payment slips often no longer reach them.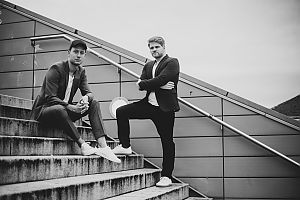 PERIGEE software identifies donors
The solution to this worldwide problem comes from an Austrian start-up. PERIGEE uses innovative software to analyse satellite data on emergencies, opinion sharing and online behaviour on the web. Algorithms make it possible to identify those people who are actually interested in a topic. In this way, potential donors are found on social and humanitarian issues that reflect their immediate living environment: Who is really affected by an earthquake in Croatia? Who would be open to donate for a guide dog? Where are those who have perhaps not even experienced that help is bitterly needed in their home region right now? These insights enable humanitarian aid organisations to optimise their campaigns, reduce wastage, reach new target groups and turn them into donors. Satellite data plays a decisive role in this.
Earth observation as added value
From 2018-2020, PERIGEE, which incidentally is the English term for the point in the orbit of a satellite that is closest to the Earth, was part of the Business Incubation Centre of the European Space Agency (ESA) in Graz. There, among other things, the added value of satellite data for online fundraising could be further developed. Satellite data therefore plays a crucial role - because fundraising, just like humanitarian aid itself, is about speed. The first 48 hours are critical. While satellite-based emergency systems, such as the Copernicus Emergency Management Service, are operationally mature, Earth observation still plays an insignificant role in communications. Even in humanitarian aid, satellite data is often still seen as too expensive (much data is available for free) or too complex. PERIGEE therefore translates satellite data into comprehensible information to describe humanitarian needs with words and meaningful imagery.
Since 2021, PERIGEE has been part of the Südhub of the Burgenland Business Agency. Pilot studies are currently underway with the Austrian Red Cross, UNICEF and Hilfswerk International. The launch is planned for Q2 2022. PERIGEE promises nothing less than to revolutionise the online fundraising sector with data-driven solutions. This way, aid and development organisations of all sizes and types will get the right information at the right time, so that they will never again have to stand by without data.