All eyes on Space-Start-Ups: Aeroficial Intelligence
Aeroficial Intelligence GmbH is an innovative tech company building intelligent optimisation solutions for the air traffic, airport and airline industry.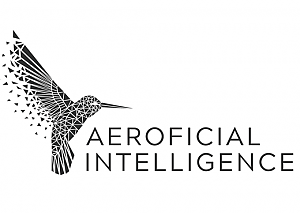 The Performance Cockpit is the software platform that is utilising big data algorithms and artificial intelligence. In 2018, Aeroficial was founded by aviation experts as part of a selected start-up by the incubation centre ESA BIC Austria in Graz.
Aeroficial Intelligence utilises several data streams. It is comprising of flight plans, airspace data and surveillance streams. A very important part is real-time flight tracking data, either from ADS-B (Automatic Dependent Surveillance - Broadcast) or Radar Systems. The navigation data is offered by GNSS satellite constellations such as Galileo. Together with the help of additional space technology, the vertical and horizontal geographical precision is increased by EGNOS satellites. The ADS-B technology sends out the data continuously in the free space over the aircraft's transponder. Aeroficial Intelligence receives these signals with their ground-based receiver stations for further processing. This post processing includes deriving important key performance indicators for analysing air traffic operations.
Within the past years, Aeroficial Intelligence has successfully established the Performance Cockpit solution with one of the worldwide leading Air Navigation Service Providers as launch customer – the Civil Aviation Authority of Qatar. The Performance Cockpit is now in daily usage at several locations with ANSPs, Airports and Airlines helping to achieve better insights on the air traffic operations so that better operational and management decisions can be achieved. This leads to emission savings, more efficient traffic flows and reduced bottlenecks at the airport.
In parallel, Aeroficial Intelligence had been rewarded by being selected in industry competitions worldwide. One of the most outstanding milestones was achieved by winning the Galileo Masters in 2019. The most recent success story was in Singapore, where Aeroficial Intelligence was selected out of 100s of specialised start-ups to calculate potential carbon emission savings for optimised approaches into Singapore. This has been strongly showing the wide range of applications of the Performance Cockpit and how it can help to mitigate climate change in the aviation sector.
In the upcoming years Aeroficial will be strongly focusing on following the digitalisation journey of the industry to measure operations, reduce carbon emissions and increase efficiency. The Performance Cockpit will be the platform where those solutions are launched.