Sentinel Hub
Sentinel Hub is a satellite imagery processing engine in the cloud empowering application developers around the world to translate space data into useful information.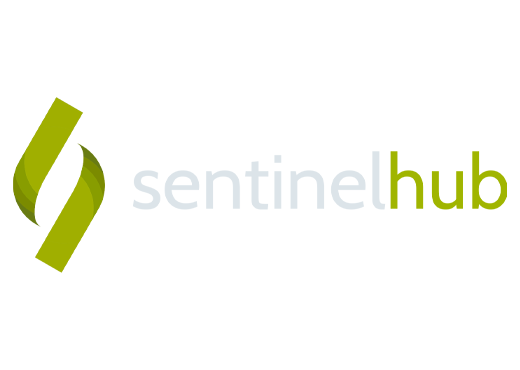 Sentinel Hub GmbH is a Graz-based startup and graduate of the ESA BIC Austria programme that operates in the field of EO. The company was founded in 2016 after the satellite image processing service Sentinel Hub had won the Copernicus Masters Award. Geographers, developers and remote sensing engineers from six different countries make up the diverse team, which focuses on developing value-added services and providing actionable information from satellite imagery. By combining various technical backgrounds, they are able to produce tailored solutions for a wide range of applications in environmental monitoring, disaster relief and land management, to name a few.
Technologies and competences
Sentinel Hub's API (Application Programming Interface) for processing EO data leverages cloud technology with innovative and efficient processing methods to make both freely available and commercial VHR satellite data easily accessible to anyone through a common platform. The service powers hundreds of applications around the world, processes more than 200 million requests each month, and delivers more than 7 PB of satellite data to value-added service providers. The free visualisation web tools EO Browser and Sentinel Playground are prime examples of the service's strength.
"It's time to stop downloading and processing EO data on your personal computer and bring your workflows and algorithms to the data in the cloud."
Instead of downloading large amounts of raw satellite data that requires complex pre-processing before analysis, users send their algorithms and processing instructions to the cloud-based service and within seconds receive analysis-ready EO data that can be seamlessly integrated into their workflows (read more). Hence, both non-expert and expert users can focus on deriving meaningful information and respond to today's challenges in novel ways to make sustainable decisions in their respective fields. In this way, Sentinel Hub facilitates the global monitoring of environmental processes and makes an important contribution to climate change mitigation and the green transition.
Products and services in space
EO Browser – Web app for visualising satellite imagery.
Sentinel Hub – A suite of satellite imagery processing APIs.
Euro Data Cube – cloud computing platform for the analysis of Earth Observation data using data cubes.
Contact