UAE to use Austrian space technology
From the Alpine Republic to the booming space nation on the Persian Gulf: the United Arab Emirates ordered a navigation system from Vienna for a new Earth observation satellite. The first order for Austria's largest space company from the Middle East.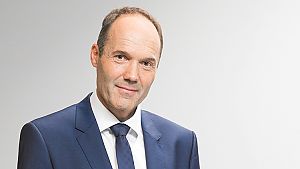 The space supplier RUAG Space Austria, based in Vienna-Meidling, is supplying a satellite navigation system to the "Mohammed Bin Rashid" Space Centre in Dubai. "Space is very important for the emirate on the Persian Gulf," says Andreas Buhl, Managing Director of RUAG Space Austria, Austria's largest space supplier. The United Arab Emirates is an emerging space nation. Along with the USA and China, the Emirates were one of three nations to visit Mars with a probe this year. In October, the Arab country announced the launch of a mission to Venus and an asteroid belt in 2028. Next week, the world's largest space industry event, the International Astronautical Congress, will take place in Dubai alongside the World EXPO. "The booming space nation of the Emirates also offers business opportunities for domestic companies," says Buhl.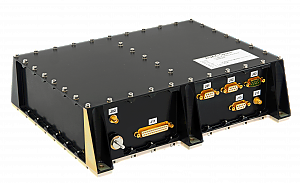 First order from the Middle East
"Our space-qualified navigation system will determine the position of the Dubai satellite to within a few centimetres," says Buhl. "The more accurate the satellite's position data, the more accurate the data it will provide." The "Desert" satellite will be launched into space in the coming years and fly in low-Earth orbit; an exact launch date for the Earth observation satellite has not yet been set. "This is our first space contract from the Middle East. We see good business opportunities here," emphasises Andreas Buhl, pointing out that the company intends to establish further contacts with potential customers next week in Dubai at the world's largest space congress there. All of RUAG Space's navigation receivers are developed and produced at the site in Vienna. "We are the world market leader in the field of high-precision satellite positioning," explains Buhl. "To maintain this position, we are constantly working on further improving our products."
About RUAG Space
RUAG Space Austria, headquartered in Vienna, is Austria's largest space technology company with sales of approximately 43 million euros (2020) and around 250 employees. The high-tech company equips satellites and launch vehicles worldwide with electronics, mechanics and thermal insulation and has an export quota of around 100 percent.
RUAG Space is the leading supplier to the space industry in Europe with a growing presence in the USA. Around 1300 employees in six countries develop and manufacture products for satellites and launch vehicles - giving RUAG Space a central role in both the institutional and commercial space markets. RUAG Space is part of the international technology company RUAG International, which is headquartered in Switzerland.