Future of the ISS: ESA chief Aschbacher sees commercial platform
According to the Director General of the European Space Agency (ESA), the International Space Station (ISS) will be commercialised in the future.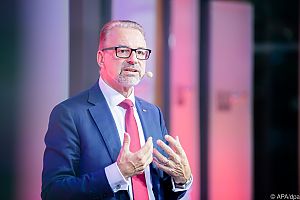 "There are currently discussions that the space station will be extended until 2028 or 2030," Josef Aschbacher said in Paris. "But at some point it will be replaced by a commercial platform from some company."
The ISS is the largest and longest-lived space station to date. It is operated by the US space agency NASA together with numerous partners from around the world and has been permanently inhabited by rotating astronauts since 2000. "The ISS that we currently know will eventually come to an end and will no longer be available," said Aschbacher.
Already, he said, there are some companies working on building private space stations. "There will be a mix between public or publicly funded space stations and private space stations offered by private companies," Aschbacher estimated the future of space stations.