ECSL launches Space Law Essay Competition
The NPOC Space Law Austria launches an essay competition on pertinent issues in the area of space law.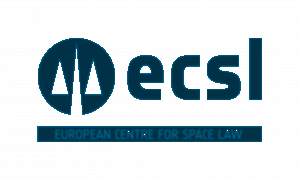 Participants are invited to write a text in English on one of the following topics:
The importance of non-binding instruments in international space law
Do we need a new legal regime for Mars?
New legal aspects of satellite remote sensing
The authors of the three best submissions will receive financial support by the Federal Ministry for Climate Action, Environment, Energy, Mobility, Innovation and Technology (BMK), through the Austrian Research Promotion Agency (FFG), to participate in the Young Lawyers' Symposium and the Practitioners' Forum, organised by the European Centre for Space Law (ECSL) in spring 2022 in Paris.
In addition, the author of the best essay will receive financial support for his/her participation in the International Astronautical Congress (IAC) in autumn 2022 in Paris. Participation is open to all students at Austrian universities who are interested in space law and offers a good opportunity to deal with current issues of international space law in depth. For students at the University of Vienna, including incoming Erasmus students, this essay will be a voluntary part of the course "General legal issues of the use of outer space technologies" (3 ECTS) and will be credited with additional 3 ECTS.
Submissions should be sent to npocspace.law@univie.ac.at until 15 February 2022.
The essay should be 5000 words and formatted in Times New Roman 12pt.
For further questions, please contact: