UN/Austria World Space Forum 2023 - Space 4 Our Common Future
The World Space Forum 2023 will promote and strengthen dialogue on space solutions that support the policy areas identified as critical to our common future. It will provide a set of practical recommendations to maximize the opportunities space solutions offer as input for the UN-Summit of the Future 2024 and the Pact of the Future that Member States will adopt in 2024.
Organizer
United Nations Office for Outer Space Affairs (UNOOSA)
Federal Ministry for Climate Action, Environment, Energy, Mobility, Innovation and Technology (BMK)
Federal Ministry for Europe, Integration and Foreign Affairs (BMEIA)
Content Description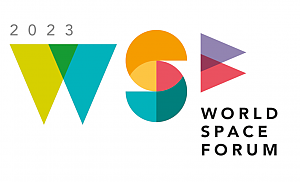 The World Space Forum event series aims at strengthening partnerships and promoting ongoing dialogue among the global community on a wide range of space issues to facilitate socioeconomic sustainable development.
Program
Session I: Space Communication
Recent crises have shown the importance of clear and evidence-based information. With the facts on the table and science constantly revealing new interconnections, the question is how we can move from knowledge to action. How can we encourage the use of data and information (from space)? Successful communication is not only necessary to ensure the effectiveness of policies, but also to strengthen trust in policies.
Session II: Emergency Platforms
Earth observation systems and satellite navigation technologies provide indispensable tools and can effectively contribute to improve people's lives, to enhance the preparedness for and mitigation of the consequences of disasters. This session will explore the contribution of space applications and space solutions to the international response of future complex global shocks as defined in the respective Policy Brief.
Session III: Global Digital Compact
It has been proposed that the United Nations, Governments, the private sector and civil society could come together as a multi-stakeholder digital technology track in preparation for the Summit of the Future to agree on a Global Digital Compact. The Global Digital Compact is expected to "outline shared principles for an open, free and secure digital future for all". This session would outline the contribution of space data and solutions to an open, free and secure digital future for all.
Session IV: Future Generations
To guarantee that future generations can enjoy the benefits space offers, cooperation and multilateral action is required today to protect the sustainability of the space environment. How can existing networks leverage each other and what additional efforts would be needed to ensure sustainability of Outer Space for present and future generations.
Session V: Outer Space and the Summit of the Future
To achieve the 2030 Agenda for Sustainable Development, it is crucial to broaden the use of space data and provide access to space and its benefits for all people everywhere. How can Member States and the UN-Committee for the Peaceful Uses of Outer Space Affairs and the broader stakeholders support the accelerated implementation of the 2030 Agenda? What do we need to do now to prepare for a good future after 2030?
Target Audience
The World Space Forum brings together experts and policymakers from regional, national and local institutions, private organizations, academic institutions, non-governmental organizations and international organizations.
The organizers strive to support gender mainstreaming in their programmes and are committed to achieving a balanced representation of diverse backgrounds and perspectives.
Participant Information
Deadline to apply for funding closes 4. September 2023
The call for abstracts closes 4. September 2023
Deadline for registration to attend in person without funding closes on 1. December 2023
Contact Address