Milestones in Austrias Space History
The appointment of Dr. Josef Aschbacher as General Director of the European Space Agency is truly a milestone in Austrian space history. But it's not the only one!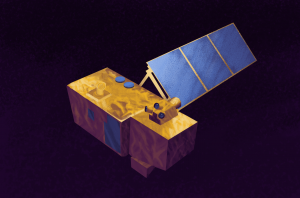 Space research in Austria began as early as the 1950s, mainly in the field of plasma physics and ionospheric physics. However, the red-white-red journey to the stars didn't really take off until 1960: Preparations for the launch of a European space agency are taking place, and UNISPACE I becomes the foundation for international cooperation.

Big steps in the 70s: The establishment of the Space Institute of the Austrian Academy of Sciences, the establishment of the Austrian Space Agency ASA and the "Space School" in Alpbach contributed significantly to Austria becoming an extraordinary and then a full member of the ESA. 

The successful Vega missions to Halley's Comet and Spacelab in the 1980s brought international attention to the quality of Austrian space technology and showed that the small country has great potential. But one of the biggest highlights so far took place in 1991: Franz Viehböck becomes the first Austrian in space. The AUSTROMIR-91 mission takes him to the MIR space station, where he spends 14 days and carries out many Austrian experiments.
The new millennium brings rapid growth, one milestone is chasing the next. ENVISAT begins its mission, Rosetta lifts off, the first Austrian satellites are launched, Copernicus is a great success, establishing itself as an important Earth observation program, even on an international level.

With Aschbacher's appointment as ESA General Director, Austria is now starting a new, promising decade for the space industry.
Want to know more? Have a look at the Austria in Space Timeline!